---
SAR Model
The ultra lightweight and compact SAR Model dramatically reduces machine foot-print. Suitable for thin wafer dicing, scratching and light grooving.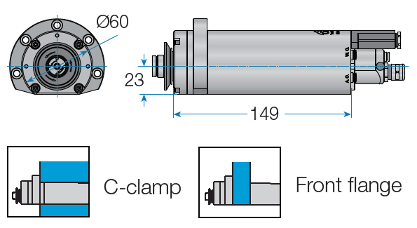 ---
BOH Model
The BOH Model delivers optimal performance at high spindle speeds while maintaining exceptional stiffness and accuracy. Supports a wide range of dicing applications; IC's, Si & GaAs wafers, ceramics, opto-electronic components, LED's, medical sensors, PZT and more.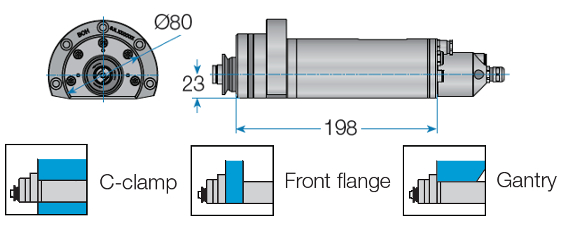 ---
SHA-A Model
The SHA Models are the largest in the Colibri Dicing spindles family. The SHA-A Model is suited to heavy-duty dicing application of hard materials; thick ceramics, glass, sapphire, TIC etc. With the ability to support a large blade diameter, the SHA-A is ideal for dicing passive components.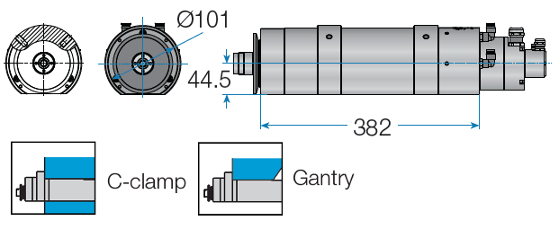 Colibri provides high quality air-bearing dicing spindle solutions for the semiconductor industry for applications such as soft and hard material dicing, package singulation and test. Spindles are also used in the manufacture of optical components and fine drilling applications that require high accuracy and low vibration levels. Our selection of air-bearing dicing spindle models are designed to suit all types of dicing machines and include front flange mounted, gantry mounted and C-clamping spindle styles. See our Driver Package, Tools & Accessories here.
Spindle models can also be modified to customer specifications. Let Colibri's R&D engineers design the best solution for your specific needs.
---
RMN Model
The compact RMN Model offers a range of power options: 1.2/1.8/2.4 kW, and features exclusive ON/OFF brushes that increase brush life by 1000%!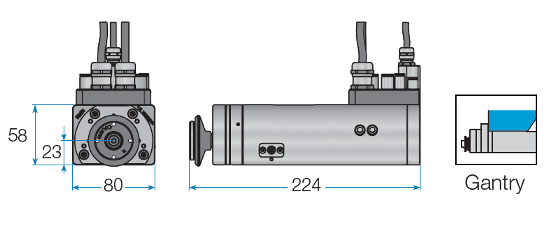 ---
FRD Model
Designed for heavy-duty dicing and package singulation applications with high throughput, the FRD model is equipped to process materials at high feed rates and is used extensively for the dicing of semi-hard materials and thick substrates.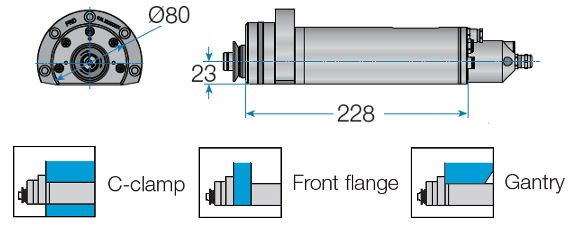 ---
SHA-B Model
Developed for heavy-duty package singulation applications with extremely high throughput and large blade diameter, the SHA-B provides high rotor stiffness and load capacity. It is well suited for processing BGA, QFN, LTCC and similar materials at high feed rates.

Additional Services
Spindle Repair Service
Colibri offers both OEM's and end-users, professional spindle repair services for all types of air bearing spindles from many different manufacturers.
Dynamic Balancing
Colibri offers sub-contracting services for dynamic balancing of rotating elements such as rotors, tool holders, turbines, etc., producing balanced rotating elements down to G04 grade.
Engineering Projects & Prototyping
Colibri specializes in custom designs and turn-key engineering projects with combined air-bearing and driving systems that achieve high speeds, with great accuracy and superior balancing.