Wireless Real-time RPM Monitor
The plug & play Jet Spindle system includes a wireless receiver/display monitor that allows you to see real-time performance of RPMs, for optimized cutting tool conditions according to actual rotational speed on the work piece.
2.4 GHz radio frequency transmission
Direct wireless rotation speed monitoring – transmission range up to 10 meters
Externally powered receiver display
Reads all HSM Jet Spindle units used on a single CNC machine – up to 127!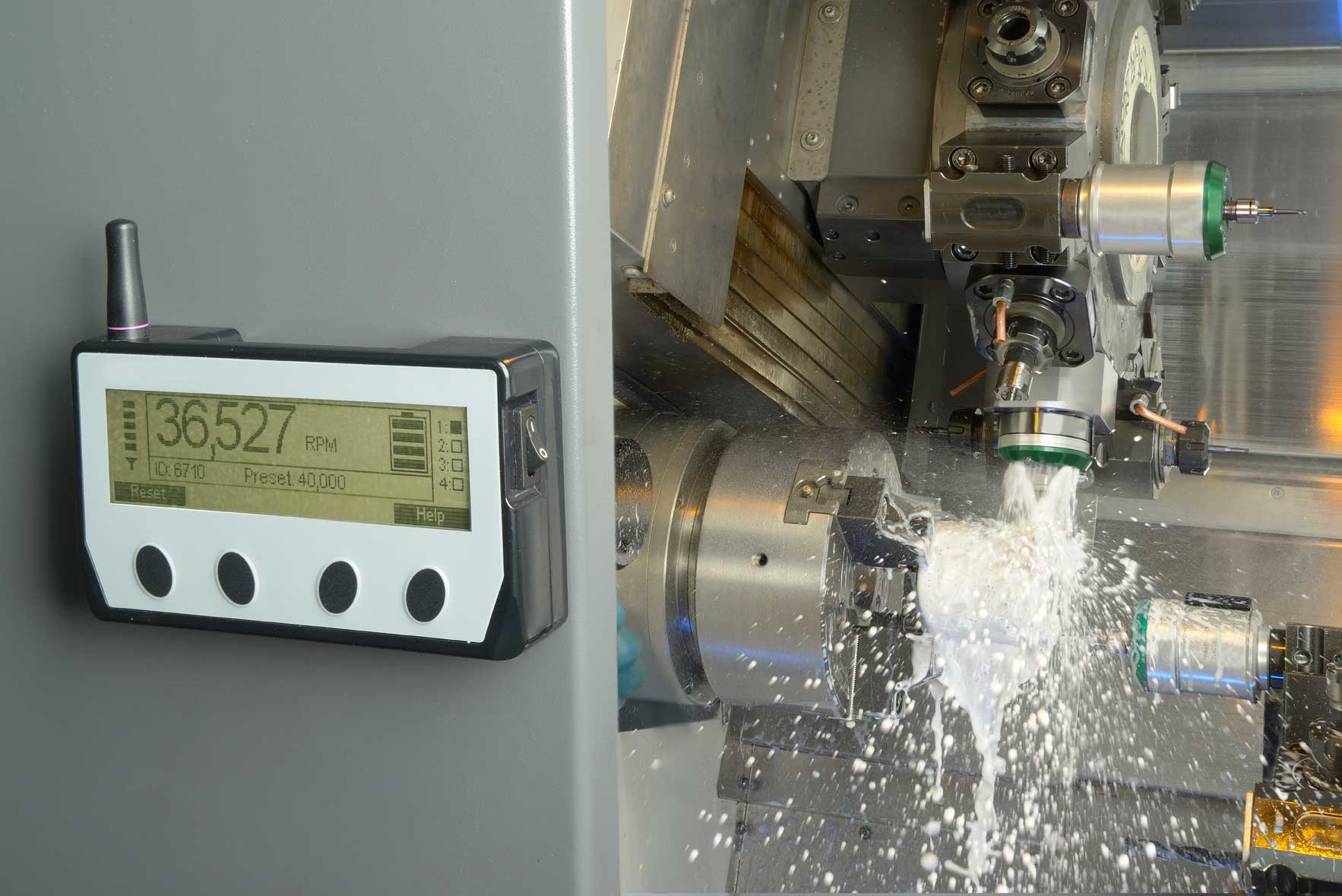 Features
The HSM Jet Spindle comes equipped with an integral wireless display system. A connection is established between the Jet Spindle's on-board sensor and the monitor/display unit. Accurate rotational speed of the Jet Spindle is monitored in real-time- transmission range approx. 10 meters.
All Jet Spindles installed on a single machine can be monitored by one receiver. Only the coolant-driven spindle transmits the RPMs, while any other spindles remain in standby mode.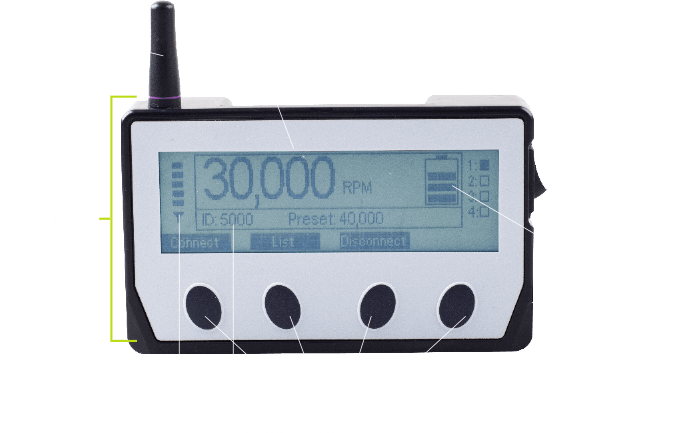 Contact Us
The HSM Jet Spindle is hard at work increasing productivity and profits in metalworking factories worldwide.
Contact us for further information about how our high-speed coolant-driven spindle technology can help you.